Welcome to Energy Biking, where we have the best Instructors on the newest bikes at the areas finest fitness club, Energy Fitness
Latest News:
Energy Biking is pleased to announce that we now have a brand new "State of the Art" top of the line studio sound system. Also, starting on October 1st, we will be offering on line sign up to book your bike. This new on line service will make booking a bike easier, and more convenient. You can now reserve your bike from home, work, on your smart phone or at the gym. All of our instructors will be available to walk you through this easy process if you have any questions.
We have now made the areas finest indoor biking studio even better, but we have done it without any added cost to you!
Energy biking not only has the areas best instructors on the areas best bikes, we also have the best customers!

Check out all of the finest biking apparel at
Bikers Edge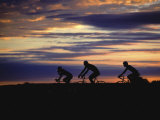 Our Vision
Energy Bikings vision is to offer the best workout and motivation to all of our riders. We wish to give them an incredible workout which will not only reflect in their physical well being, but mental well being as well.
Our commitment to offer nothing but the very best is reflected in our vision & mission statements. We exist because of our customer and we are very grateful to our customers who have made us what we are today. We now strive to take our organization to the next level so that we can serve our customers even better and continue to keep them fully satisfied.